Fast, easy and tasty
just about sums up this meal in 3 simple words.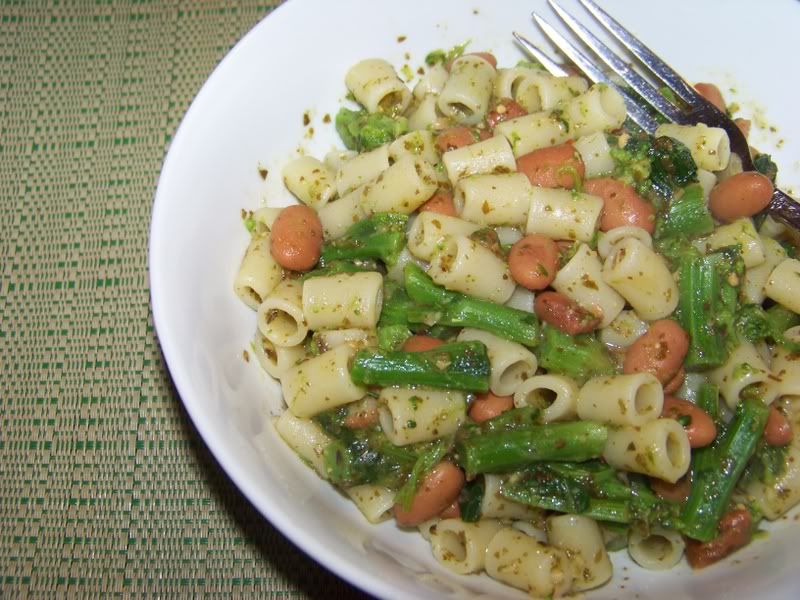 DITALINI WITH PESTO, BEANS AND BROCCOLI RABE

1/2 lb ditalini pasta1 jar prepared pesto (or, make your own)1 can light kidney beans, rinsed1 bunch of broccoli rabe, cleaned and cut into 1 inch pieces1 cup vegetable stockPrepare pasta as directed. About 3 minutes into the pasta cooking, add the broccoli rabe pieces to the boiling water. Drain and return to pot.Meanwhile, in a small saucepan, bring vegetable stock to a boil. Add drained beans and pesto and cook until beans are heated through, approximately 1 minute. Add mixture to pasta, stirring gently to combine. Serve!
Seriously good eats in about 15 minutes tops. I really enjoyed the nuttiness of the beans against the fresh flavor of the broccoli rabe - and the rabe was not bitter at all! This definitely made my "make again, and again..." list. (And, did a nice job in satisfying that comfort food craving.)