Sometimes a person just needs some good ol' comfort food. Messy, sticky and yummy comfort food.
When we were young, my mother would make french toast about once a month as a special weekend breakfast. I would dump a ton of maple syrup (the fake stuff please) over the top and dig in with gusto. It was one of my most favorite treats.
When I started living with Nathan I decided to continue the tradition that my mother started - only with a couple of additional ingredients.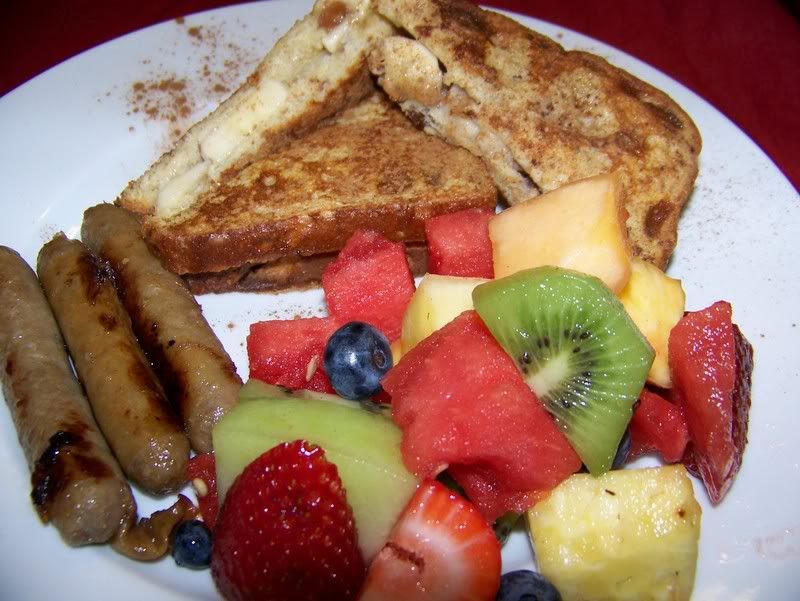 BANANA STUFFED FRENCH TOAST
1 loaf of cinnamon raisin bread, cut into 1 inch slices

2 bananas, peeled and mashed slightly

3 eggs, beaten

1 tsp water

3 tbsp milk

1 tsp pure vanilla extract
1 tbsp orange liqueur (you can omit the liqueur and use fresh orange juice)

1 tsp grated orange zest

approximately 2 tbsp butter

cinnamon for dusting, if desired


Create a pocket about 2/3 of the way into each slice of bread by cutting along an edge. Fill pockets with about a tablespoon of mashed banana, each. In a medium bo
wl, beat together eggs, water, milk, vanilla, liqueur and zest. Dip the bread slices into the mixture, allowing the slices to become saturated.


Melt butter in a large skillet over medium heat. Place a few slices at a time in the skillet, and cook turning once, until both sides are golden brown. Dust with cinnamon, pour a little of your favorite syrup over the top and serve!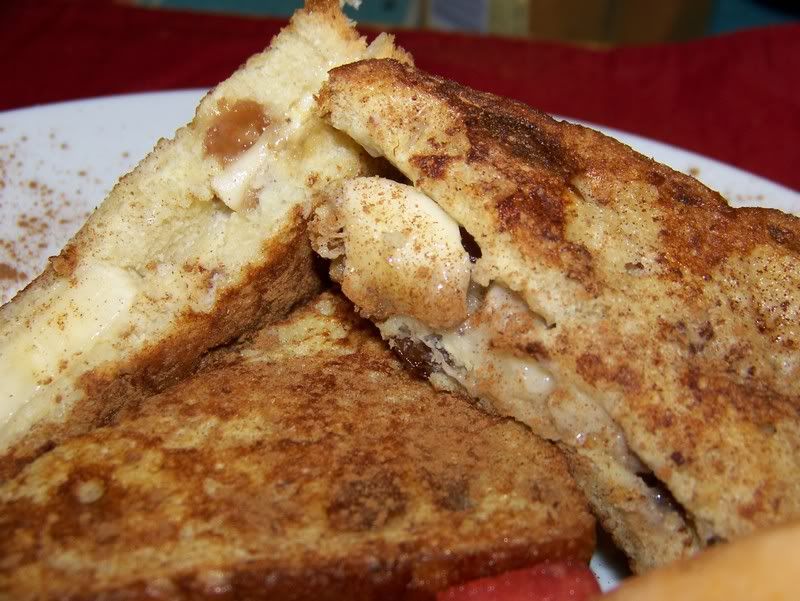 The bread is nice an crisp on the outside, and creamy and sweet just under the surface...and the bananas hidden in the inside - it's a little piece of heaven.