How I hated meatloaf as a child.
In fact, it was one of those dishes that I always said I would never make as an adult (that, and shepherds pie - yuck!)...until it was requested by my sweetie. I remember the day as it was yesterday. My heart sank, and I think I threw up in my mouth a little!
Instead of makin' my mama's meatloaf, I decided to twist it up a bit, and make it my own. After all - everyone has their own meatloaf recipe that they think is the best...here is my offering:
MEATLOAF

- Kat style 1/3 lb both ground sirlion and chuck1/2 large carrot, diced1 small onion, diced1 garlic clove, diced1/4 green bell pepper, diced1/4 cup of parmesan cheese1/3 cup of Italian bread crumbs1 egg2 tbsp olive oil2 tsp worchestershire saucesalt and pepperparsley - fresh or driedPreheat oven to 375 degrees.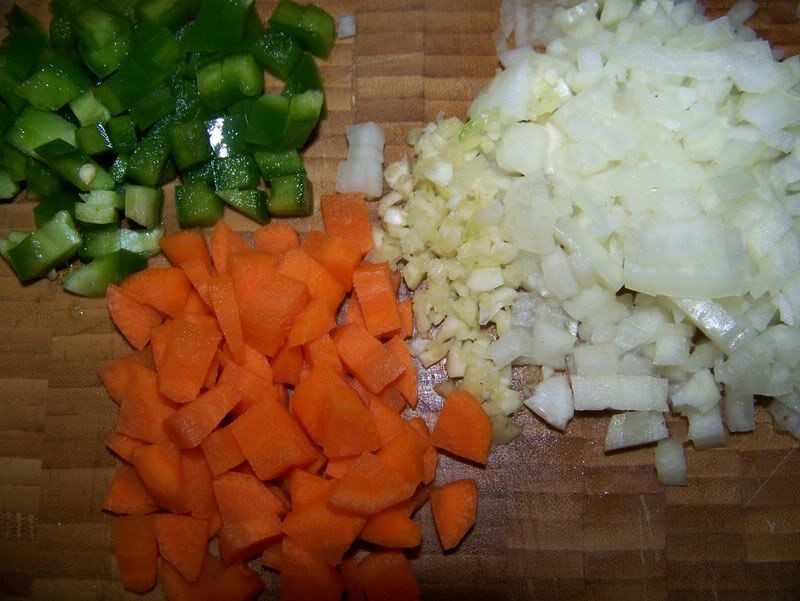 Heat olive oil in a medium pan. Saute onions, garlic, carrots and green pepper until tender. Take off heat, and let cool. In a large bowl, mix together ground beef, egg, bread crumbs, parmesan cheese and worchestershire sauce until just combined. Add in sauted vegetables and parsley and mix with your fingertips until well combined. Place in an ungreased loaf pan and create "wells" around the edges of the mixture. Bake, uncovered, for approximately 60 minutes. (Cooking times may vary - cook ground meat until at least 160 degrees to be safe.)About 20 minutes into cooking, spread an even layer of ketchup on the top, if desired.
I played around with this recipe for a while...in my first go-round, I didn't saute the vegetables, and when the meatloaf was finished cooking, the veggies were still quite crunchy. Not good! Over the past couple of years, I've "tweaked" the measurements, and now I can actually say that I *like* meatloaf.
Since meatloaf is the numero uno comfort food, I decided to pair mine with some sour cream mashed potatoes, and roasted match stick carrots.