My poor negected food blog.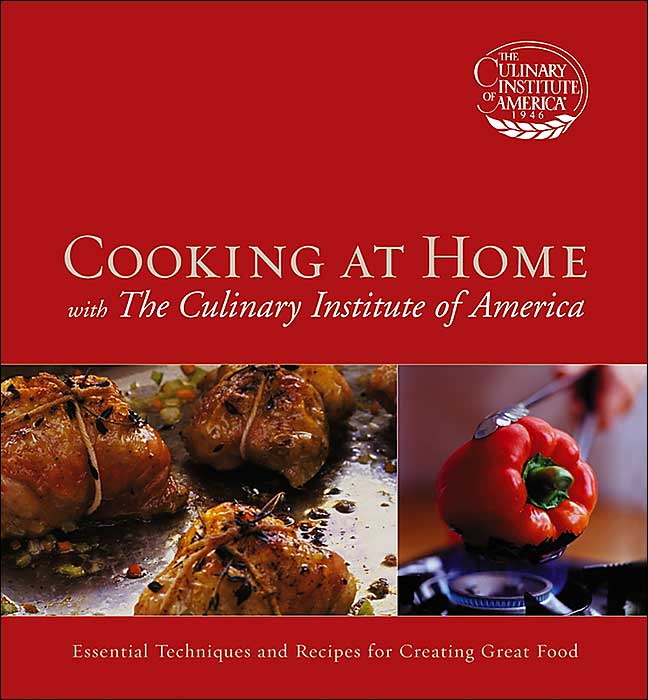 I've been cooking (honest), but none of the recipes and pictures have been blog worthy....which is why I felt the need to pick up a new cookbook! A $40 dollar cookbook at that - but it was totally worth it. New on my shelf is
Cooking At Home with The Culinary Institute of America
. Last night I was finally able to pour over all of the recipes, tips, techniques and pictures, and oh baby! I am totally inspired! If you are a new home cook, or an old pro, you will find this book helpful. Don't know how to crack a lobster? No problem...it's in here! Afraid of homemade pasta? Don't be! This book makes it easy that even I am willing to try my hand at it again. (This time without the help of my trusty
wonton wrappers
!)
This week will mark "CIA Recipe-Inspired Week" here at Kat's Kitchen Talk (dot) com!
Monday - Ham and Mushroom stuffed Chicken Roulades with Baked Potato and Sauted Spinach
Tuesday - Broiled Mahi-Mahi with Pineapple Chutney and a Strawberry and Goat Cheese Spinach Salad
Wednesday - French Lentil Soup with Crusty Bread and a Garden Side Salad with Homemade Chocolate Mousse for dessert!
Thursday - Huevos Rancheros
Friday - Pizza (delivered)
Saturday - Tilapia Vin Blanc with Roasted Carrots
I also have a ton of blueberries that I have to find a use for...I feel Blueberry Cheesecake calling my name!