I love eggs for dinner - often times, it's the only time I eat eggs, since I am constantly running around in the morning. (Nathan, on the other hand, eats some kind of egg breakfast almost every day - - so this morning I reminded him to eat something else...unless he wanted to eat eggs twice in one day.) This meal is super easy and fast to make - from start to finish, I clocked this dish at only 7 minutes!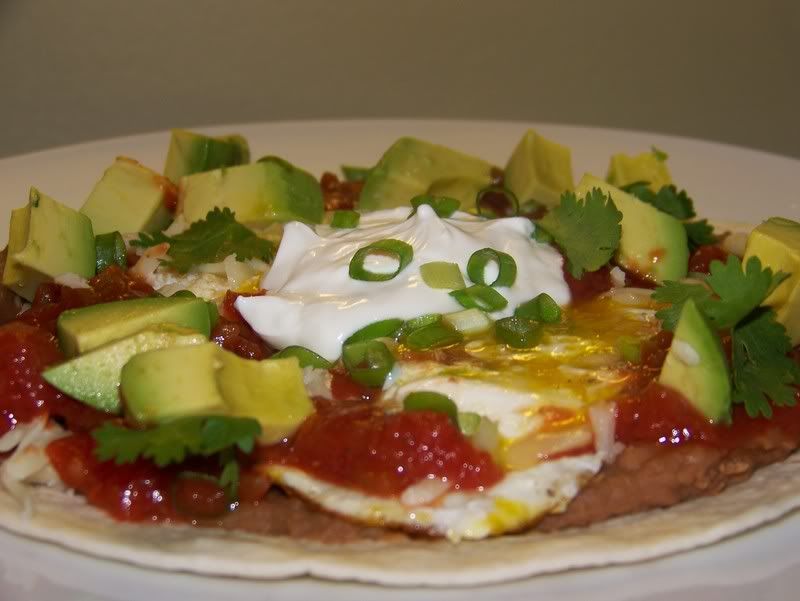 HUEVOS RANCHEROS
(This recipe indicated measurements
per person
.)
2 eggs

1 corn or flour tortilla

1 tbsp sour cream

1 green onion, white and green parts, thinly sliced

2 tbsp chunky salsa

1/2 ripe avocado, cubed

2 tbsp montery jack cheese, shredded

1/4 cup refried beans

salt and pepper to taste

dash of hot sauce (optional)

fresh cilantro (optional)


Heat refried beans until warmed through. Fry eggs according to the way you like them. Nathan likes them over-medium, and I like them over-soft.


To assemble: Place a
tortilla on a plate. Smear refried beans over the tortilla. Top with prepared eggs, and season with salt and pepper (and hot sauce). Garnish with shredded cheese, green onion, salsa, avocado and cilantro. Place a dollop of sour cream in the center, and serve!
This meal is a total belly-buster - - so loosen up those pants now!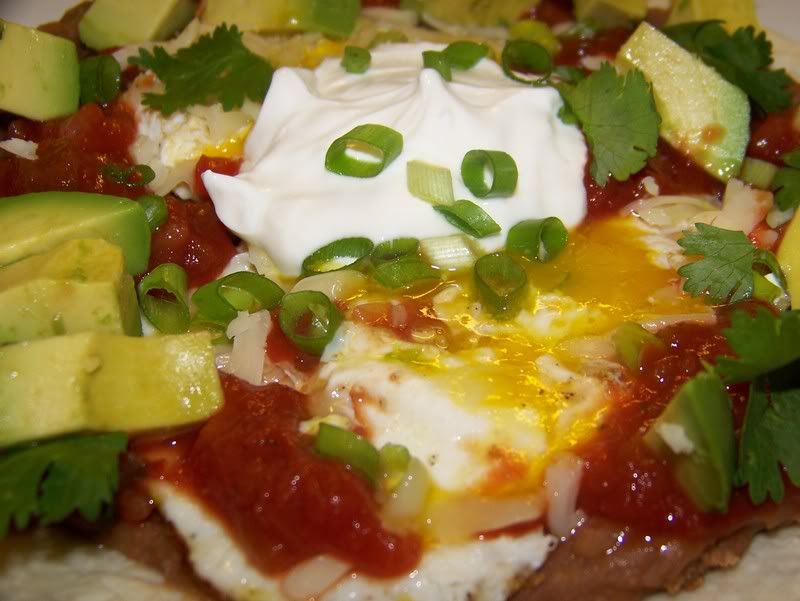 And, grab a napkin...