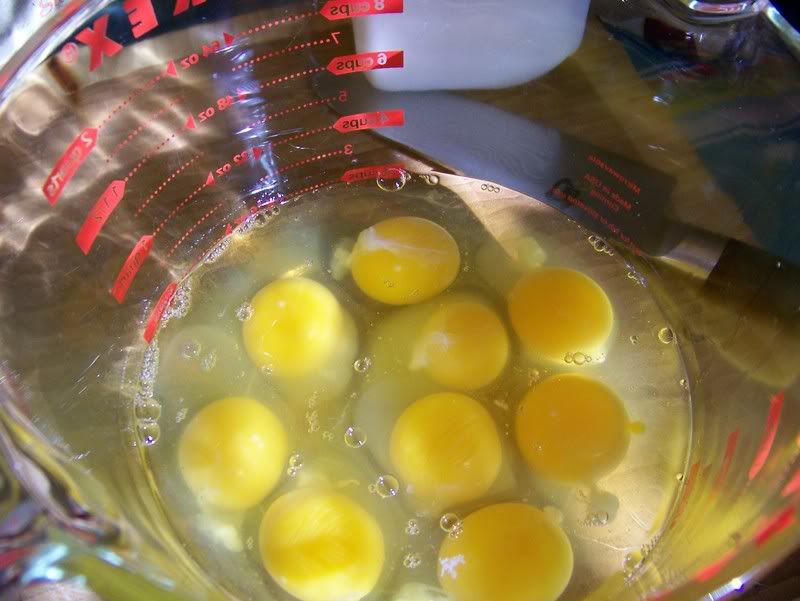 The incredible, edible egg.
FRITTATA
9 large eggs
2 tbsp butter1 medium onion, minced1 cup milksalt and pepper to taste
Additional ingredients of your choice - bolded is what I used:
Tomatoes
- whole, sliced,
halved
- whatever you like (added at the last minute)
Spinach
Cheese -
mozzarella, parmesan
, swiss, fontina, goats milk, etc.
Garlic
Asparagus
Mushrooms
Peppers
Sausage, pepperoni, bacon, ham
Anything else you can think of, including the kitchen sink!
Preheat oven to 400 degrees.
Crack your eggs in a vessel, and mix well with milk and parmesan cheese.
In a large, oven safe skillet, melt butter and add garlic and onion. Cook until the onion is translucent. Add spinach and saute until wilted. Add egg mixture, contantly stirring until eggs begin to set. Add cubed mozzarella cheese, and tomato. Transfer to the oven, and cook for 7-10 minutes, until the eggs are just cooked through and the top turns slightly brown.