What I could not live without...
My KitchenAid stand mixer. I have to admit, I admired from afar for a very long time! I caressed the silky smooth coating on the body, manipulated the handle of the joint that pulls the bowl to the mixer, gazed at the many attachments - holding them up to the light to get a good bird's eye view. The mixer itself is one sexy piece of equipment.
Then, one day - the opportunity to purchase one fell right in my lap. Like a good infomercial, the ad said "you will not pay $299, or even $199. Not even $150 - we'll sell it to you for the low, low price of only $99.99! Free shipping! Act now, or forever wonder what could've been!" And, I did. It was a refurbished model. I was a little worried about how it would hold up, being already refurbished, but my fears have been calmed. It's been 3 years, and my KitchenAid Mixer has gone the distance.
It beats egg whites in a jiffy. Kneading bread dough is a snap. Cool whip is no longer a staple, since I can make fresh whipped cream while I pull out the plates for dessert.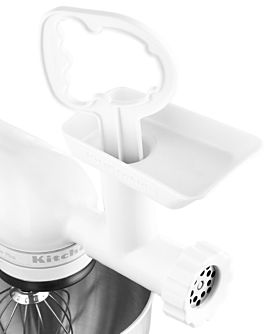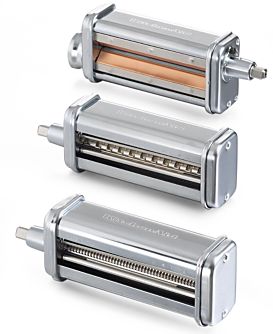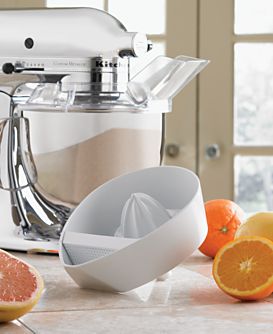 Life could not be easier with all the attachments too. Personally, I own the pasta attachment - but they also have a slicer, a juicer, and ice cream making attachment, sausage making and food grinding! It's almost more than one machine can handle!
My mixer will be put to good use this weekend, when my niece and nephew come over to bake some Christmas Cookies! I have quite a list that I would like to accomplish. The KitchenAid is great in this instance, because I don't have to worry about one of the kiddos getting a sore arm for stirring, or them loosing interest in what they are doing because the mixing is taking too long.
Yep...I love it!