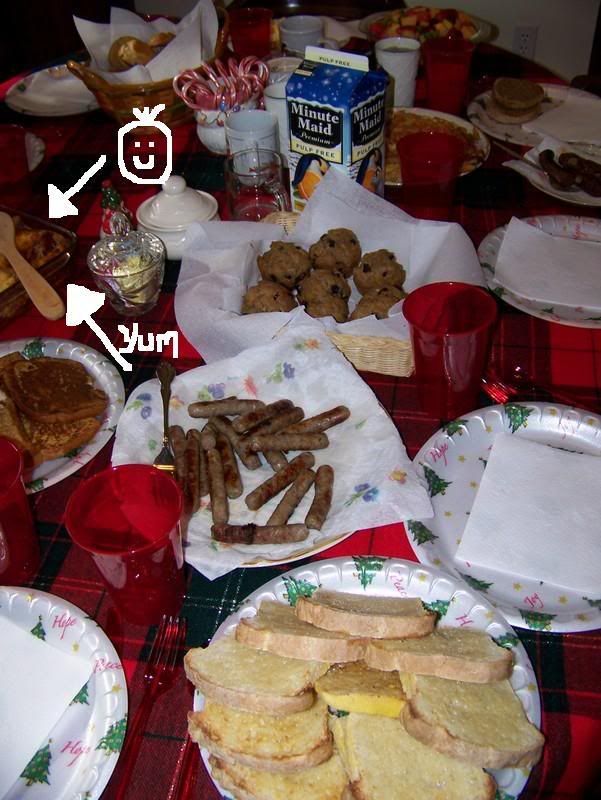 I have to tell you, the highlight of Christmas brunch was the most unappitizing item on the table. It had this browned, dry look that everyone seemed to be afraid of. (Not at all like what the picture was supposed to look like!) I was the first to dig in and try - and the dish was absolutely amazing. Really tasty! And, very moist and succulent on the inside.
HAM AND BROCCOLI STRATA
(I cut the recipe in half, and used a 8x8 inch glass baking dish.)
12 slices white bread
12 ounces sharp cheddar cheese, grated
1 (10 oz) package frozen chopped broccoli, thawed and drained
2 cups cooked ham, cubed
3 cups Half & Half
6 eggs
2 tbsp finely chopped onion

Tear bread into pieces, and place in the bottom of a greased 13x9 inch baking pan. Layer with cheese, broccoli and ham. Place remaining bread on top, so that everything is covered.

Beat together all remaining ingredients in a medium bowl. Pour mixture evenly over bread. Cover with plastic wrap, and chill for 8 hours or overnight.

Preheat oven to 350 degrees. Uncover; bake for 60-75 minutes or until set and golden brown. If browning too quickly, loosely cover with foil. Let stand 15 minutes.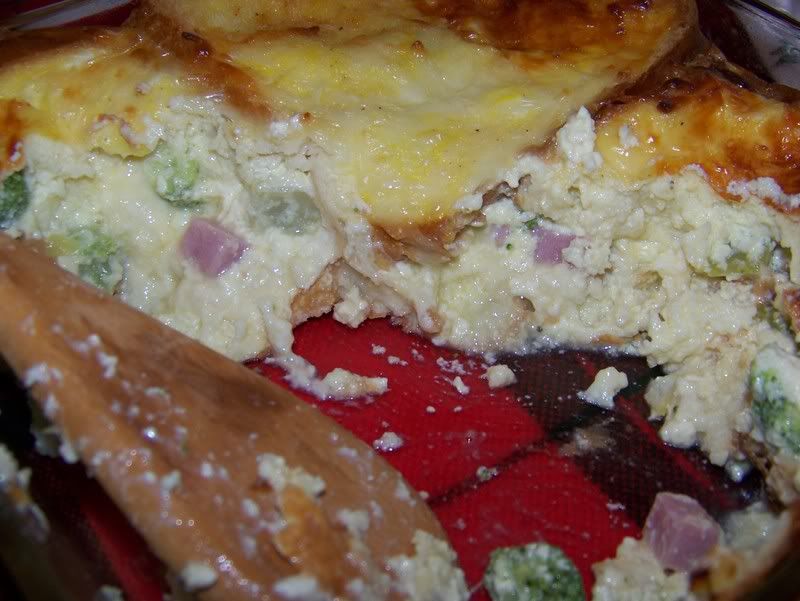 (looks yuck, tastes yum!)
I like dishes that I can prepare in advance, so that I am not running around the day of the gathering...this one is perfect - very simple, with great flavor as your reward. It might be kind of cool (and will probably look a little better!) if you use cookie cutters to cut the top layer of bread - then you'll have little hearts or stars staring back at you and your guests. LOL