Even though I do not have children of my own, I still like to cook something special for different holidays. So, to celebrate Halloween, I present my very own "Split Pea Soup" aka "Goulish Vomit!"
Nathan - You know who's split pea soup I like?
Me - Who's?
Nathan - Not yours.
Thanks darlin'.
To be honest, I like it. And, I don't care that he doesn't like it. I cook for him about 95% of the time - and sometimes I just like to make stuff that I enjoy. He can certainly make himself a PB&J if he so wishes...however (and I wish I had gotten a picture of that!) he did eat every drop of soup presented to him, and even commented after the fact, that is was good.
My recipe is simple, cheap and easy. Most split pea recipes I have seen include ham hocks. Ham hocks are not available in my neck of the woods, unless you purchase a full spiral ham...and why would I do such a thing for two people?! So - my recipe doesn't have a single ham hock in sight.
SPLIT PEA SOUP



1 bag of dried green split peas
1 container of chicken stock/broth (Plus some additional water, to make 8 cups total)
1 onion, diced
1 tbsp butter
1 tbsp olive oil
salt and pepper, to taste
pinch of nutmeg

Heat oil and butter in a stock pot. Saute onion until translucent.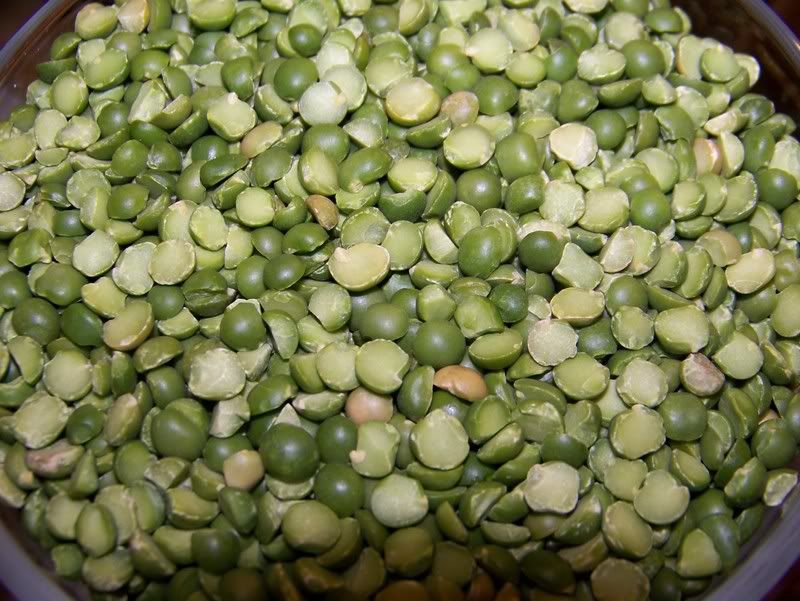 Meanwhile, pick through peas. Discard any brown or off-color peas. Add to sauted onion. Add chicken broth and water, and bring to a boil. Leave boiling until peas break down to desired consistancy, stirring occasionally. This usually takes about a 1/2 hour. Season as desired. Serve!

You may need to add water to thin out soup if it is too thick to your liking.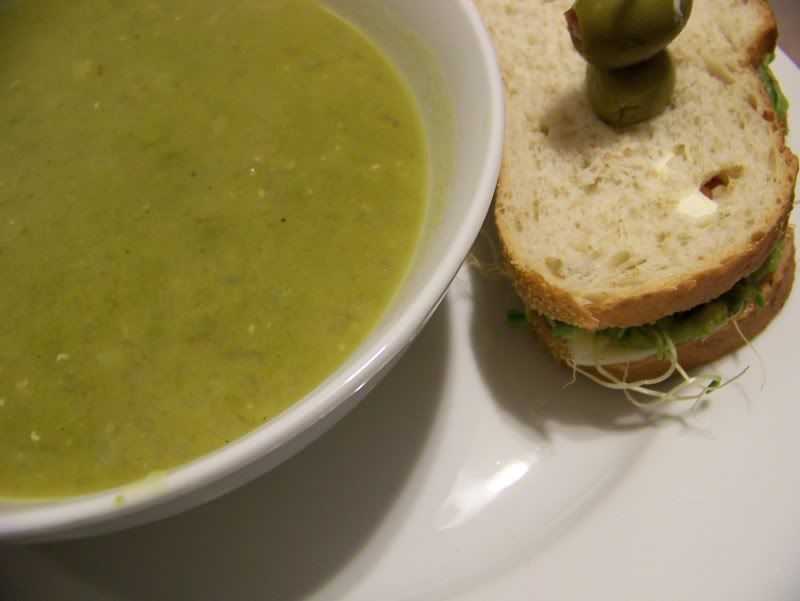 What's nice about split peas, is that they break down naturally - so there is no need to transfer to a blender/food processor...just let the liquid and heat do it's thing.
(My mother has not been able to eat this soup since she saw "The Excorcist" as a teenager. She has no idea what she is missing!)