I've caught Nathan eyeing my menu all week, and now I know why. Last night, he called me just as I was about to leave from work - - and offered to take me out for chinese. Later, he admitted that quiche is girlie food, and he can't eat girlie food! This is not the first time that he has revolted against me serving quiche, but this time I thought I could slip it under the radar. I was wrong.
The chinese did hit the spot though. :)
******
I thought now would be a perfect time to talk about our kitchen remodel!
About 5 years ago now (oh god!) Nathan bought a house that was damaged by a fire. He got it for pennies...but the bones of the house were still in good shape, and it had soooooo much potential. Since then, we have been gutting and building and slaving away trying to remodel the whole thing. The exciting thing is, even though we are no where close to being able to move in (still), when we do - - I will have a brand spanking new kitchen!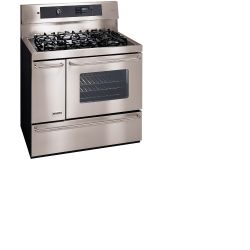 The refridgerator was bought last year. We came across a beautiful Kitchenaide, stainless steel side-by-side with water and ice makers almost 1/2 off, because it was a floor model. Nate snatched it up, and it has been sitting in storage since then. Just two weeks ago, we took the plunge and grabbed up the stove we've been "courting" for the past year. It's so pretty! I can't wait to cook on it!!!! It's a 40 inch dual fuel stainless steel Kenmore Elite. That too will be left in storage until it is ready to install. And, now...
...Nathan bought the hood vent as well. Again, he came across a great deal at a Bargain Outlet - the thing was more than 1/2 off, and so sleek.
He was like a kid in a candy store when he brought it home!
It's terrible to know that all of this equipment is so close, yet so far away! I want to cook and make amazing things in it NOW!