Nathan and I drove down (again) to NYC this past weekend - which is why I have failed to update my blog for the past couple of days.
It's a good thing we did a lot of walking, because we certainly did a lot of eating!
We arrived in the city after a stressful drive (closed down roads, lots of traffic, and Nathan failed to do his part in finding us a hotel to squat at). We found parking in Chinatown, which is where we started our gluttonous journey.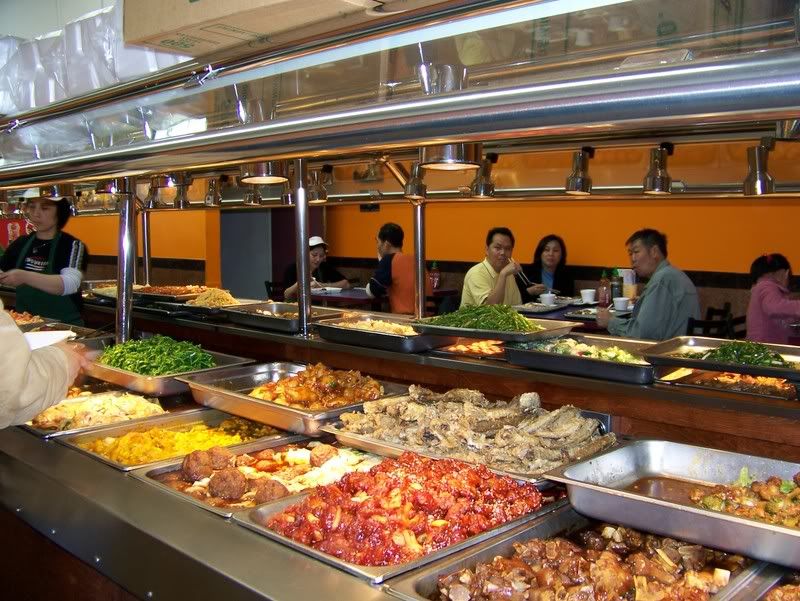 We chose a buffet to eat lunch at. (Not my first choice, but Nathan has a soft spot in his heart for buffets.) REAL chinese food is so much different than take-out chinese from upstate. The buffet itself was amazing, and very intimidating - especially for someone who does not like seafood all that much.
However, I was able to make myself a pretty awesome plate of food - - all for only $4.00! Sprouts with tofu, sesame chicken, garlic green beans, lo mein and chicken and broccoli. Nathan was a little more adventurous in his choices.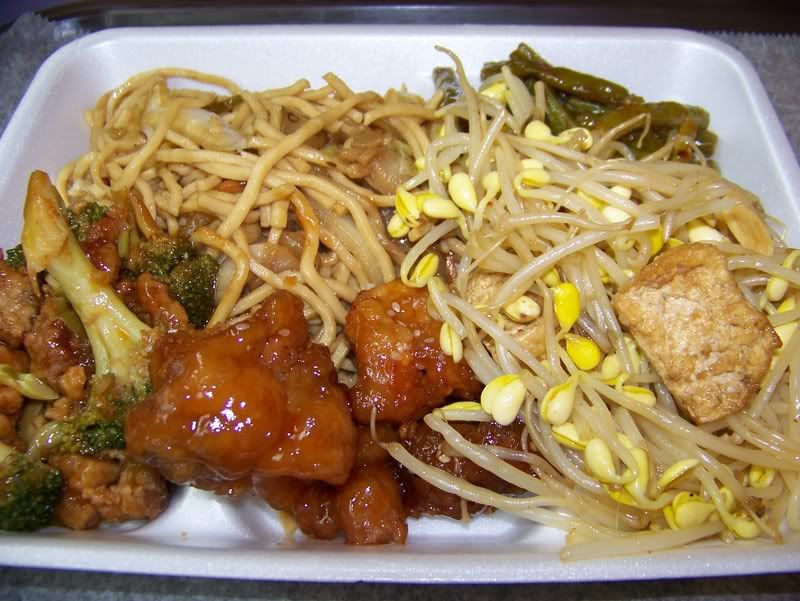 Chinatown is filled with street vendors with lots of interesting food items to look at. Some of the smells might knock you on your ass though!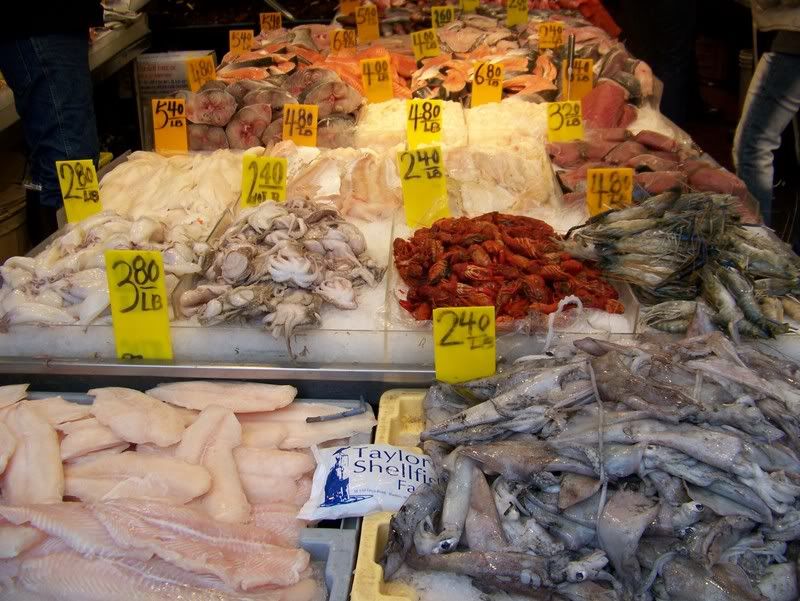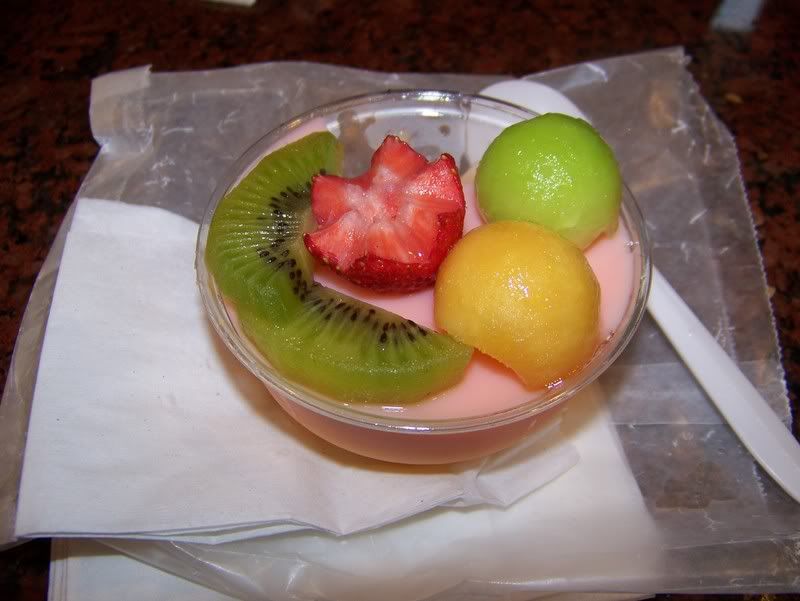 Then, of course, there are pastry shops. Tons and tons of pastries! I passed on most of them (Nathan did not however - he ate more cake in two days than I have ever seen him eat before), but couldn't pass up with little gem of jello'ish stuff. The texture threw me a little, but the flavor far made up for it.
On Sunday, we ate lunch in Chinatown again - this time at a Vietnamese place, which was devine. I ordered vegetable Summer rolls that came with the most delightful dipping sauce. The sauce was sweet, yet salty - and had a really thick consistancy. I know there were sesame seeds in it, but I am not sure what else. You know I will be googling sauces soon though!
For dinner we ate at Macy's. Hey, it was raining (pouring actually) and convenient. They have a "2 four" menu. After 3 full courses, Nathan decided he needed a bit more...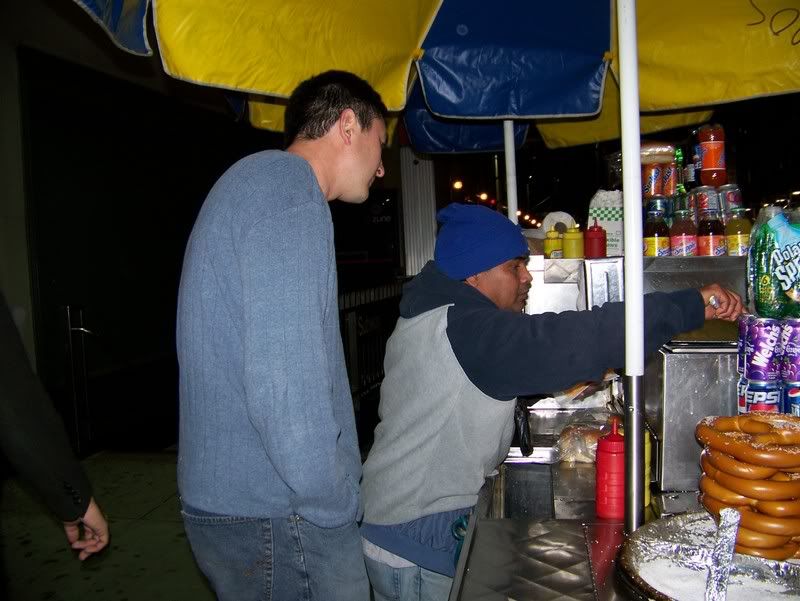 But, really...how can you pass up a genuine NYC hotdog?