(For recipe - go to
CityMama's Family Food
blog!)
I have to admit, I am not a great lover of fennel, or basically anything with a licorice flavor. Black jelly beans - stay away! I was kind of cautious of trying the recipe, due to the fennel...but decided that I would
put up and shut up
, and be an adult about things. Wow! I am so glad I did! The soup is delicious.
I omitted the potatoes (accidently) and it really didn't matter - the soup still had a fantastic consistency and a to-die-for flavor. It's all about roasting the vegetables. Do not skip this step! To me, cauliflower has a tendency to taste really bland - but roasting it completely changes the vegetable and gives it an almost nutty kind of flavor. The fennel also become much more mellow and combined perfectly with the cauliflower and garlic. (I did add a pinch of freshly grated whole nutmeg.)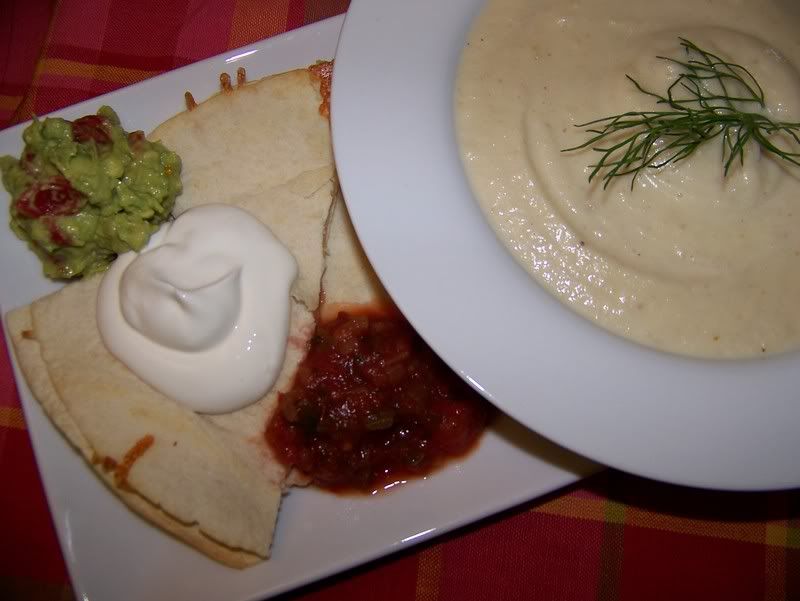 Just look how creamy this soup is!!!
I served the soup along side a chicken and cheese quesadilla with some homemade guacamole, a dollop of sour cream and a bit of chunky salsa.