I received
On Top Of Spaghetti...
for Christmas from my little bro. It has been on my 'gotta get' list for a long while now.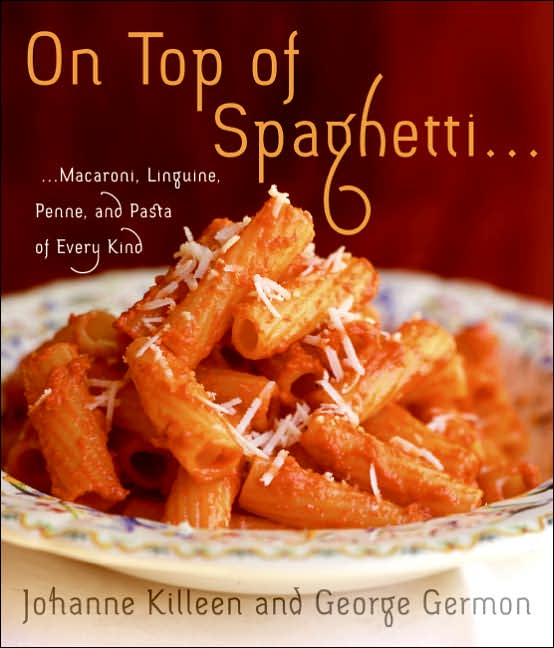 It's a wonderful cookbook filled with very simple recipes with ingredients that are easy to find at your regular supermarket. That in itself, is worth the price of the book...there is nothing worse than having to go all over creation looking for - say - lemon curd. (A task I took on not too long ago, and failed at...I ended up making it myself!)
The one thing that stinks a bit is that there are not a whole lot of pictures. The author's, Johanne Killeen and George Germon, placed about 12 full color glossy pictures in the center - - but I personally prefer cookbooks that have a picture of each recipe. I'm visual in that way.
However, I was absolutely delighted in the commentary that follows from every single page turn. There's a back story for each recipe - - and that makes me smile. I love "listening" to people's food stories. I can't wait to make my annual trip to Rhode Island to dine at their restaurant,
Al Forno,
in my favorite city of Providence.
Prepare for a slew of pasta recipes!