It's funny how I was just
bitching
about how warm it has been - - the God's above must've heard my little rant, because this weekend has been cooooooooooooold. Bitter cold. With ice and downed power lines! By the end of the week, we are supposed to reach high temperatures in the 20's. Now, this is more like upstate New York in January! I can finally plan some hearty WINTER meals, like beef stew...in fact, I think I will make it tomorrow evening.
I was on a quest last night to warm from the inside...out. A little bit of cayenne certainly did the trick. If you are not a fan of the hotness, turn away! Of course, if you are a fan of "gettin' busy" you may want to tip-toe over to the
hot
side.
(This recipe is courtesy of
InterCourses: An Aphrodisiac Cookbook.
)
SEXY SALMON

2 tbsp dijon mustard1 tbsp honey2 tsp cayenne pepperpinch of salt3 garlic cloves, finely minced1/4 cup watersalmon filets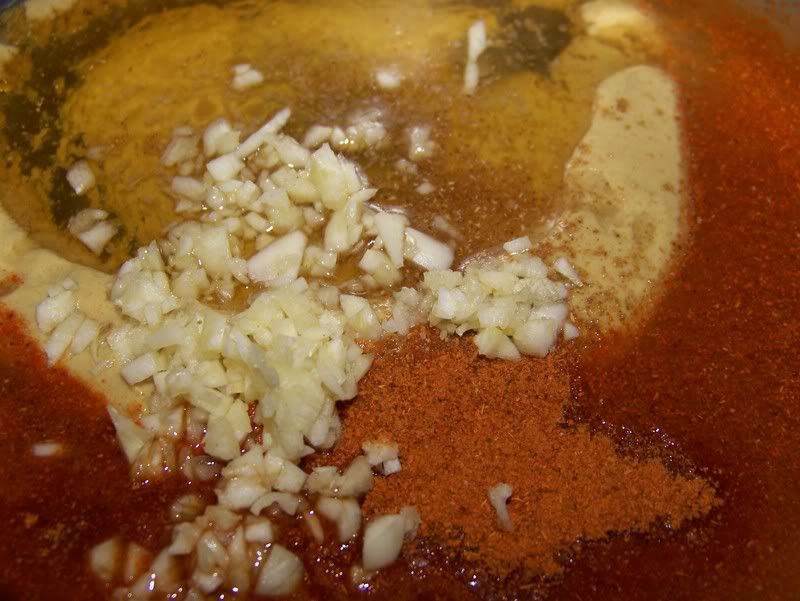 Whisk together mustard, water, honey, cayenne pepper, salt and garlic in a bowl. Place salmon in a lightly buttered baking dish, presentation side up. Pour marinade over filets. Chill for approximately 1 hour. Bake marinated salmon in a 350 degree oven for 25 minutes. You will feel the burn, right in the back of your throat, and it will make you very, very happy!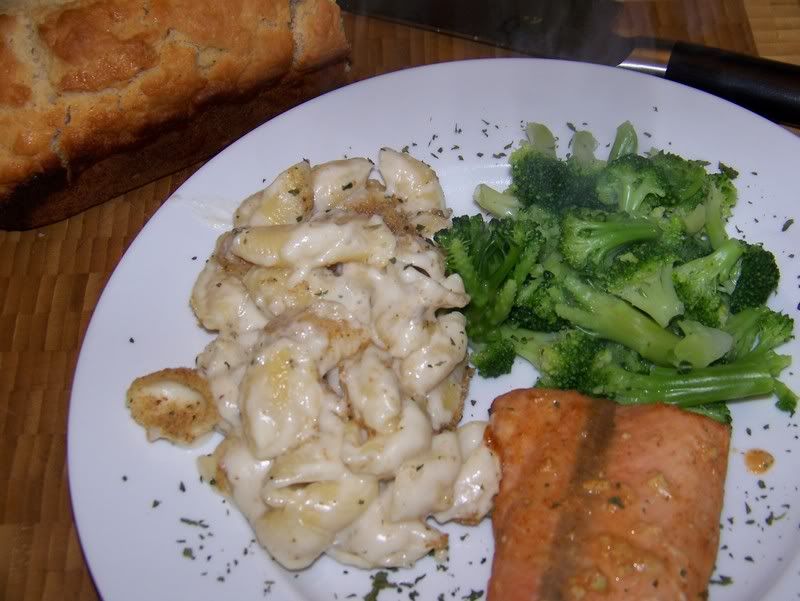 I served the salmon with some mac and cheese (made with jalapeno monterey jack cheese) and some beer bread.
Since dinner was a little spicy, dessert became the perfect vehicle to calm those taste buds down a little. For the money, nothing works better than jell-o. Yes, it's a kid dessert...but who are adults really? Big kids!
Ever since I made that ridiculous rainbow jell-o mold, I've been wanting to experiment a little and see what creations I could come up with. Unfortunately, jell-o isn't one of those "on the fly" things...so there is a tiny bit of preparation and planning involved. But, if done right, jell-o can be pretty darn amazing.
PEACH WIGGLY-GIGGLY



1 package of peach jell-o
1 small can of sliced peaches, in juice
1 tbsp sour cream
1 cup boiling water
1 cup cold water*
whipped cream, for topping

Open jell-o packet into a medium bowl. Mix with boiling water, stirring to completely dissolve. Mix with cold water. (* to make this a Peachy Fizzly Wiggly-Giggly, use 1 cup of gingerale instead of water. When the jell-o sets, you will get fizz-like bubbles!) Pour half of the mixture into your serving vessels. Place in the freezer for 10 minutes.

Meanwhile, drain the peaches and cut them up into cubes. Add them to the just beginning-to-set jell-o. Return to freexer for an additional 10 minutes.

Mix in 1 tbsp sour cream to remaining jell-o mixture, until smooth. Carefully spoom over set jell-o mixture. Place entire dish in the refrigerator, and chill for at least 2 hours before serving.