Rachael Ray created an empire on 30-minute meals. I am bitter about her success (to say the least) and posted about my feelings at least
once
- cleverly titled "Damn that Rachael Ray!" Tee-hee. Dinner doesn't have to be made in 30 minutes, it can be made in 15 with time leftover to make yourself a beautiful cocktail!
TOMATO AND GOAT CHEESE PASTA

1 lb Dried Pasta, shape of your choiceContainer of Cherry Tomatoes1 small block of Goat Cheese, crumbled1 bunch of fresh Parsley, roughly chopped 2 tbsp Extra Virgin Olive Oilsalt and pepper, to tasteCook pasta in boiling water. Once drained, add tomatoes, crumbled goat cheese, parsley, salt and pepper and olive oil and toss to combine. Serve!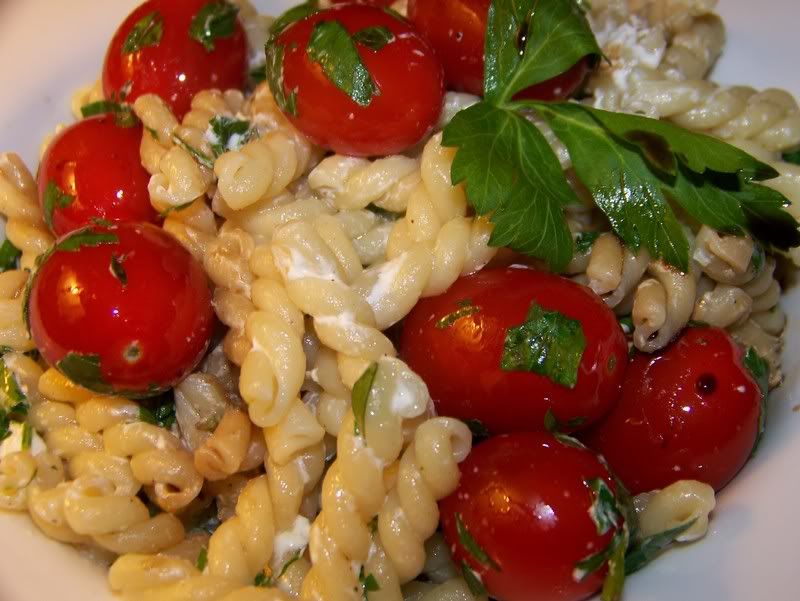 The heat from the pasta will soften the tomatoes and melt the cheese. It's simply fabulous. If you don't care for goat cheese, make a substitute of either fresh mozzarella cheese or a crumbled feta.