Holy Goodness Gracious!

This Macaroni and Cheese recipe is
to die for
.
Unfortunately, Food Netork (.) com crashes on me every single time I try to find the link to add to this blog - so if you are interested, go
here
and do a search for "Mac and Cheese Carbonara." You will not be disappointed. There was a reason Bobby Flay won that particular Throwdown.
Nathan, who came home late and had to reheat his portion, acutally said "Man! This is the best fucking macaroni and cheese I have ever tasted." Yes, he said the F word. Loudly too. Leftovers rocked. In fact, I've had this mac and cheese for lunch 3 straight days in a row, and it never got old. I did omit the pork (panchetta?), because I accidently forgot to add it to my grocery list and was too darn lazy to go back to retrieve it.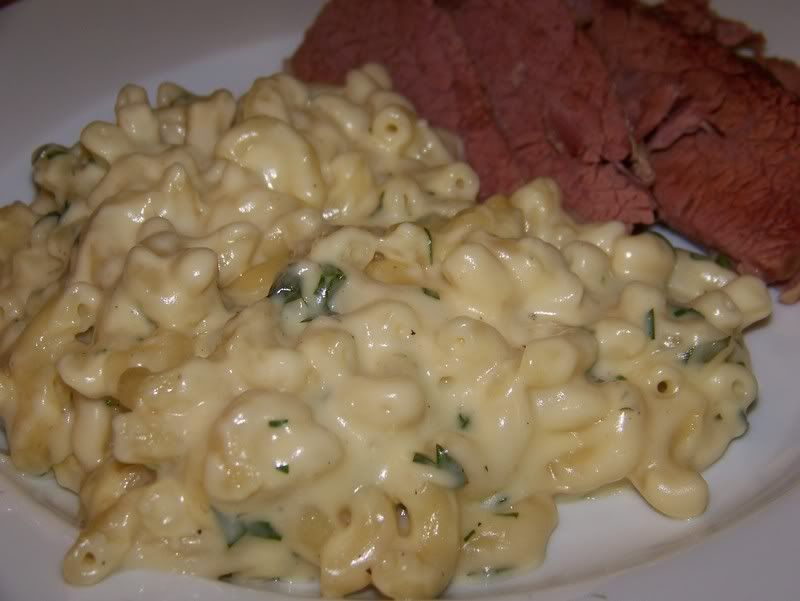 Look how creamy! And, those herbs really make a huge difference...